Q: How Do You Earn High EPCs On A Low-Refund Product That Your Subscribers Will Love?
A: Promote Seth Young's Instant Traffic Formula Launch, November 7-14, 2017!
Dear JV,
This is Seth Young.
On November 7, 2017 I am launching what is one of the most powerful traffic training programs I have ever seen.
The offer is highly effective, with our test JV partner reaching $3+ per click in commissions.
And from what we learned during the test, we plan to make the offer for the launch even better!
Below you will find everything you need to know to maximize your income from the Instant Traffic Formula launch.
Please click here to sign up for the JV Contest, gain access to your promo tools and receive important launch updates.
Or, keep reading for more information.
Why Promote Instant Traffic Formula?
1. High earnings: $3+ per click in a trial with a JV partner.
2. A unique course specifically designed to teach people at any level how to send lots of traffic almost anywhere -- quickly and easily! (More on that below.)
3. $3,000 in JV Contest prizes to be won.
4. My undying gratitude. ;-) I am a veteran marketer with over 20 years of experience outside the IM niche. Now that I am shifting into IM, I am looking for quality JVs, and I won't forget those who help make this launch a success.
How to Promote Instant Traffic Formula
It's easy to promote Instant Traffic Formula. Just use our swipe emails to drive traffic to our proven sales page and we will take care of the rest.
Live Webinars
If you have a proven IM list and can deliver 50 attendees to a live webinar, please contact me. I have done dozens of sales webinars over the years in my own niche, and I have already run 2 successful webinars for my own non-IM lists for Instant Traffic Formula.
How To Get Your Affiliate Links
We are using the latest version of aMember 5 for the course membership and affiliate tracking. To get your affiliate links, just sign up via our JV form. You will then find your affiliate links and tracking in your membership area.
All commissions are to be paid via paypal.
Affiliate payouts will be made after the refund period is over.
What is Instant Traffic Formula?
Instant Traffic Formula is a unique course that will show your subscribers how to use Facebook and other social media to drive huge amounts of targeted, free traffic to almost any website, fast. Really fast.
The key is that I show them how to use easy, free tools and resources available to everyone. In fact, tens of millions of people are already using the main tools I am describing without realizing their enormous potential.
That means there is a very good chance your subscribers are already driving traffic this way themselves (on a tiny scale) and just need to be shown how to do it properly to drive massive traffic.
But even if they have never done it before, my simple, step-by-step videos will show them exactly how to implement the system.
In short, Instant Traffic Formula really delivers the fast, easy, solid results that your subscribers have been looking for. That means high customer satisfaction, low refund rates and more money in YOUR pocket.
Commissions & Price Points
You will earn 50% commissions on all non-refunded payments for the Instant Traffic Formula front end (cost: $97 or 3 payments of $37) and the Live Weekly Coaching Sessions on the back-end (cost: $197 or a $1 trial and then $27/month).

ITF One-Time Payment: $97 ==> $48.50 commission
ITF Installments Option: 3 x $37 = $111 ==> $55.50 commission
Coaching One-Time Payment: $197 ==> $98.50 commission
Coaching Installments Option: $1 + 11 x $27 = $298 ==> $149.00 commission
Low Refund Rates
There have been 2 phases of testing Instant Traffic Formula:
1. Sales to my own non-IM lists resulted in NO refunds.
2. Sales to a respected Internet Marketer's lists resulted in 13% refunds; this marketer usually sees a 20% refund rate.
Prelaunch Leads Contest: November 3-6
If you want to maximize your sales during the launch, mailing during the prelaunch is the way to do it.
During November 3-6 you will be able to send traffic to free, high-quality content that does NOT require an opt-in.
When people visit the prelaunch content, they will get cookied for YOU. If they opt in they will be counted in your leads count, and you will be in the running for prizes. (See below.)
Mailing during prelaunch helps you make more sales in two ways:
1. It qualifies your traffic and prepares them for the offer, giving them time to develop excitement and anticipation.
2. We follow up on your prelaunch leads, and you earn commissions when they buy from any of your OR our mailings during the launch.
To repeat: Any visitor who reaches the prelaunch page is cookied to you, whether they opt in or not.
On top of that, you'll be able to win additional cash prizes with the prelaunch leads contest.
Prelaunch Leads Contest Prizes
1st place: $200
2nd place: $100
3rd place: $50
JV Contest: November 7-14
We want to make sure all JVs right through our leaderboard receive the highest possible payouts. That is why -- in addition to the prelaunch contest -- we will be paying out $2,650 in JV prizes for the launch itself.
1st place: $1000
2nd place: $500
3rd place: $300
4th place: $200
5th place: $150
6th place: $100
7th place: $100
8th place: $100
9th place: $100
10th place: $100
All main leaderboard prizes will be based on non-refunded sales. Due to our expenses, if your commissions do not exceed your prize by 20%, your prize will be 80% of the the commissions you have earned.
What Does Instant Traffic Formula Include?
ITF Members will receive instant access to more than 40 training videos (over 10 hours of instruction) that break the entire system down step by step.
Coaching Session members will receive access to 1 live coaching webinar each week, plus the coaching recordings.
Want To Review The Course?
If you'd like to check out the program we'll be happy to arrange review access for approved JVs.
Just let us know by contacting us at our Help Desk, and make sure to include your website and list size.
Contact Us
If there is anything else you need, please be in touch!
Seth Young's Email: seth AT InstantTrafficFormula.com
Seth's Skype: shimshonyoung
The Best Way to Send a Message is via our Help Desk!
Good luck and I look forward to working with you!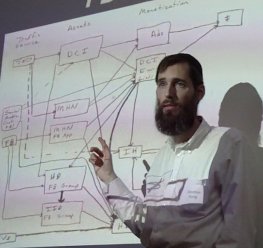 Seth Young
InstantTrafficFormula.com
Referral and Commission Rules
Here is a list of things that will force us to disqualify your commissions and not pay you:
#1 Do not promote Instant Traffic Formula via unsolicited emails.
#2. Do not misrepresent the product/offer in any way. Don't make stuff up and put it in your copy just because it sounds good. When in doubt, contact us. We will be happy to give you whatever information you need.
My reputation for integrity is very important to me. I will not be able to tolerate any misleading or incorrect claims about Instant Traffic Formula.
#3. You must follow any laws and regulations that are applicable both in your own country and those countries from which your traffic comes.
#4 Do not create or use negative reviews of Instant Traffic Formula.
#5 Do not send junk traffic to this site, such as from services like Fiverr and traffic exchange sites.
Let's keep it clean and play fair so we can all benefit. I look forward to working with you.
Banners